Portfolio
NYCO Inc is confident that the mechanical insulation construction it has completed rivals any contractor in the Midwest. Our experience and the projects we have been a part of span over 3 decades of participation in the industrial and commercial insulation arena. We pride ourselves on ensuring our customers are pleased with our quality performance, the work ethic of our employees, and the sense of urgency we take in addressing their needs. Please take the time to take a look at what we consider some of our core areas of experience.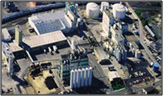 Industrial
Since our inception we have worked at locations like the Flint Hills Refinery in Inver Grove Heights MN to build our reputation and our experience. Working tirelessly as part of a large and well coordinated team to ensure operations never slow down is something we pride ourselves on. Our industrial competence, planning methods, and execution make us the premiere provider of mechanical insulation services to the industrial sector.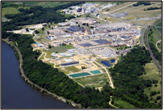 Commercial
We have worked with valued commercial customers like 3M, General Mills, and Medtronic for decades showcasing our ability to be a reliable and innovative partner. We believe we are the best insulation contractor because we take ownership of our work and solve problems without taking time away from our customers. We maximize their operational potential and do it by bringing unparalleled insulation professionals to the table on every job ensuring projects are completed on time and under budget.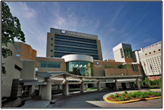 Healthcare
Some of our most valued customers are found in the healthcare industry. We have participated in construction projects providing insulation services to most any hospital in the Minneapolis and St. Paul metropolitan area. Our customers have included hospitals like Regions, Gillette, Fairview, St. Jude's, and North Memorial. Ensuring we provide the best possible service to this industry is imperative as these hospitals depend on trustworthy contractors to maintain their facilities so that they can provide the best care to their patients at all times.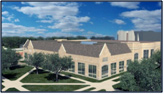 Education
Our work at Minnesota's colleges and universities is some of our finest. Working at locations like the University of Minnesota, the University of St. Thomas, and Carleton College has allowed us to demonstrate our quality work and our professionalism on the job site to the future leaders of our country. Our methods are always as discreet as possible ensuring not to disrupt the lives of teachers and students as they go about their days on these busy campuses. We hope to continue our long standing tradition of providing quality insulation services to facilities of higher learning throughout the Midwest.