Mechanical Insulation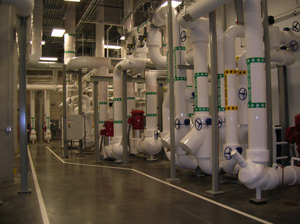 MECHANICAL INSULATION: ONE SIMPLE SOLUTION, MANY BENEFITS
While conservationists and environmental gurus push expensive and sophisticated mechanical appliances, few of these would measure up to the gains of properly insulating your mechanical systems. When done correctly, mechanical insulation systems:
Minimize energy costs
Maximize return on investment
Enhance system performance
Reduce Emissions
Bolster personnel safety
Inhibit noise transfer
In addition to the wealth of benefits afforded by mechanical insulation, very few system enhancements match the durability and hands-off maintenance of insulation systems. Once installed, insulation provides continuous savings and other invisible but vital benefits behind the scenes. Let's face it, sometimes the simple solution is the best one.
Mechanical Insulation Services: